Engineers and data scientists can explore the data in the Data Explorer to obtain insights and manage research & development project.
Date: October 30, 2019 | Wizata platform version 3.10.6
Accessing your Data Explorer through the menu
The Data Explorer can be accessed through the Main Menu on the left. If the item is not appearing by default, you can search for it with the magnifying glass. Once it appears, click on it and you will be redirected to the default Data Explorer page.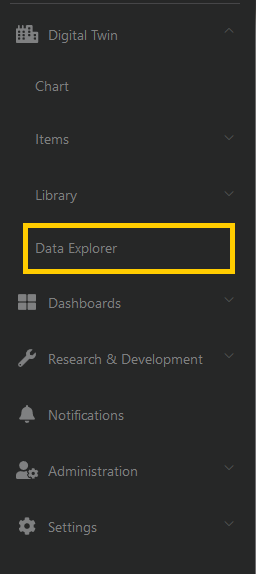 Accessing your Data Explorer through sensor selection
You can access the Data Explorer also from the Digital Twin. Right click on a specific Data Point or multiple Data Points and select the option Data Explorer. This will switch to the Data Explorer menu for an initial data analysis with the selected data point.