You can change the visualization and settings of a single, group or multiple data points within the Data Explorer.
Date: December 2, 2019 | Wizata platform version 3.12
If you want to change the settings and the visualization of a single data point, go to the Data Explorer module and select the desired data point. You can customize the visualization clicking on the paintbrush icon, as shown in the image below. To know more about the different settings, you can read this article: https://knowledge.wizata.com/selecting-transforming-visualizing-and-analyzing-data-through-the-data-explorer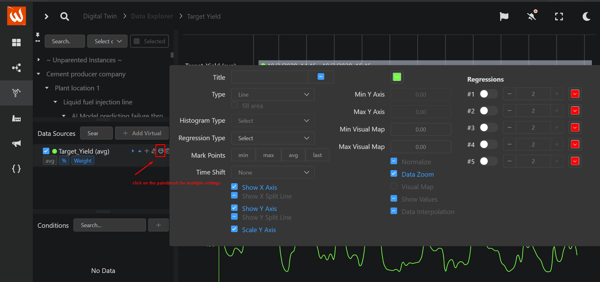 In addition, you can create a group of data points (several data points shown in the same plot). In this case, to customize the settings of the group, you need to click on the paintbrush next to the group and the menu with the different settings will appear and you will be able to customize the visualization according to your analysis, as shown below.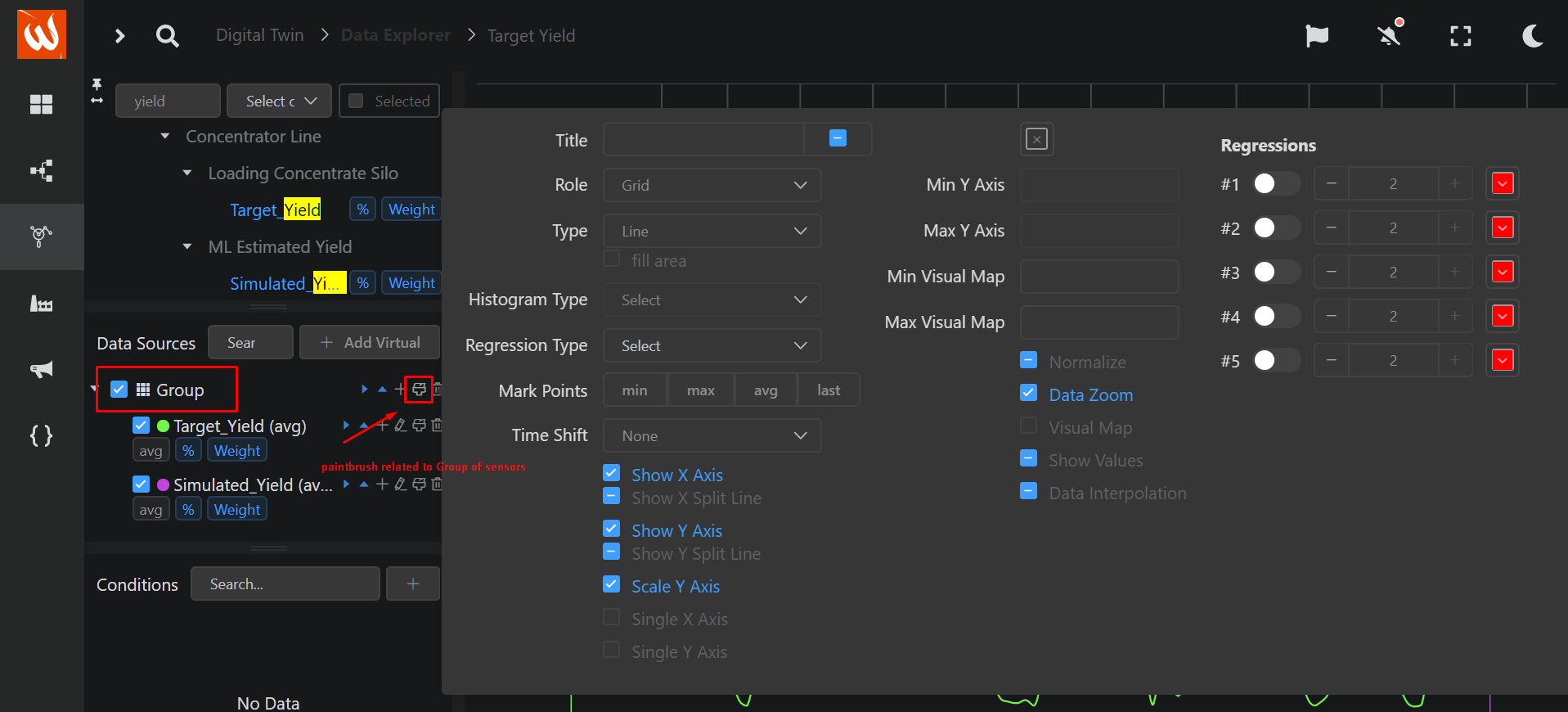 For more information related to grouping data points, please check this article: https://knowledge.wizata.com/creating-group-of-data-points
You have a third option to change the global display settings of all selected sensors. Click on the paintbrush icon of the top menu of the Charts element. Here a new menu will appear where you can customize the visualization of all the data points you are considering.