The view functionality allows you to create, save and load custom layouts of selected items of your data points in Data Explorer
Date: October 30, 2019 | Wizata platform version 3.10.6
How to create a custom view?
In the Data Explorer, on the left select the data points that you want to visualize and investigate.
Select the time frame of interest as indicated by the yellow rectangles in the image below.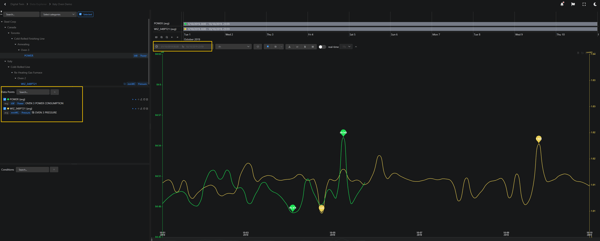 Go to the upper bar and select the arrow related to the Views menu.
You can insert the name you want to assign to the view and select the corresponding project, as shown in the image below.
Click on Save as.

You can enable the autosave option. In this way if you modify the view it will be automatically saved.


How to access your saved views?

The view will automatically appear in the list clicking on the Bookmark icon. For faster access, Data Explorer Views are sorted chronologically by the last updated, with the newest ones on top.