The view functionality allows you to share your views with other users and/or limit to read- and write-right .
Date: October 30, 2019 | Wizata platform version 3.10.6
How to share the view?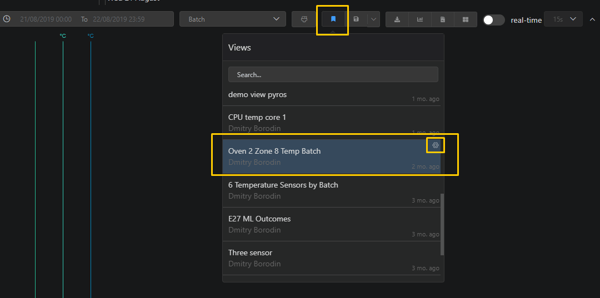 Click on Share. A new window will open on the right-hand side of the screen with the name Update View as shown below.
Under the tab Permission, you can insert the email address of the user and thick the rights you want to grant (Edit, if you want to give him/her permission to modify the view; Share, if you want to allow the user to share the view with other users and Read, if the user should be able only to visualize the view).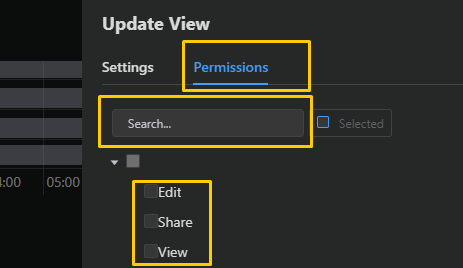 Please note that the user needs to exist in the Azure tenant directory.